1. Who is the better cook, you or your spouse?
I'm the best of course. Hubby can't cook anything except instant noodles and scrambled eggs. LoL
But he is very picky about what kind of food he wants. He rather asked us to eat at a restaurant instead. It amazes me most of the time since my 3y daughter is obviously not a picky eater. Hmmm..
2. How often do you talk to your mom?
At least once a month. We live in a different town, I can't visit my parents as often as I want. But I can call them anytime.
3. Are you adventurous in the kitchen or stick to the recipe?
I prefer stick to the recipe. I realize that I'm not a good and sophisticated cook. I totally depend on other cook's recipes either from cook books or from websites. But I enjoy goggling recipes instead, since it's easier and time saving. I admire people who always try something new in the kitchen and try to modify the existing recipes or make a new one. They are fantastic!
4. Is your second toe longer than your big toe?
After a quite long observation, I think my second is quite bigger then the big toe but you must see it closer to find out. Though i can camouflage it by having a longer nail on my big toe. Why? Is there something I need to know about this?
5. Do you dress up for Halloween? (Bonus question: What will you be this year?)
Nope. We don't celebrate Halloween here. We skip this and wait for
*

*

*

C
h
r
i
s
t
m
a
s

*

*

*
to come.. But I enjoy reading the excitements of Halloween you have there. And it brings a different type of excitement for me too. Halloween means more horror movies to come. I'm a huge fan of horror and I always love October because of this LoL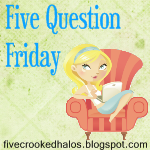 Image Source: static.guim.co.uk